MSU Homecoming 2020
From East Lansing with Love
Monday, September 21:
MSU themed Trivia 
7 PM
Test your MSU knowledge with MSU themed Trivia. Gather with your roomate(s) or family, to compete with other MSU students virtually to win a MSU Themed prize from Spartan Shops. Prizes will be mailed.
https://msu.zoom.us/j/96421963016
Password: Homecoming
Tuesday, September 22:
MSU Themed Calligraphy Class
7 PM - 8 PM
Learn how to do calligraphy with a twist of an MSU theme. Join in on a LIVE zoom session that will teach an introductory calligraphy class with your fellow Spartans. Download the worksheet here.  Three random participants will win an MSU Themed prize from Spartan Shops. Prizes will be mailed.
https://msu.zoom.us/j/95709230631
Password: Homecoming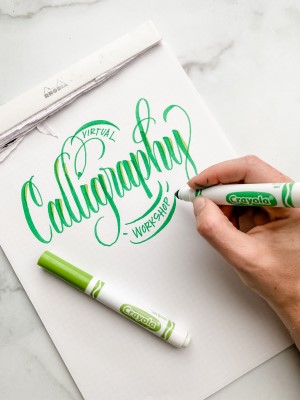 Wednesday, September 23:
Spartan Strong ~ 
FREE UAB Sponsored Workouts by RecSports
8 AM, 12 PM, 3 PM, 7 PM
8 AM - Strong Nation
12 PM - Groove Yoga
3 PM - Cardio Kickbox
7 PM - H.I.T.T.
Get Spartan Strong with UAB and MSU RecSports. Join in for MSU themed workouts hosted throughout the day. Keep an eye out on UAB social media for a FREE MSU themed prize for one random person in each workout class.
https://msu.zoom.us/j/96261943221
Password: UAB-Event
Thursday, September 24:
MSU BINGO!
7 PM - 8 PM
MSU BINGO! Join us on Zoom for a fun and rewarding Virtual Bingo Game Night. There will be corny jokes, prizes and an overall good time that you don't want to miss. This is an easy way to win some MSU gear while still practicing social distancing. Prizes will be for current MSU students only. We look forward to seeing you there.
https://msu.zoom.us/j/95393481883 
Password: Homecoming
Friday, September 25:
Spartan Movie Night w/ RHA CCC
Can be viewed at your leisure 
Enjoy FREE access to Blind Side, Life of the Party, Neighbors, and Pitch Perfect, at the convenience of your own room. See below for the movie links for FREE Spartan access. 
When accessing the link, use Google Chrome, Firefox, or Edge. You will get a safety warning saying the site looks fake, please hit ignore and you will be taken to the movie.
Life of the Party: https://digitalcampus.swankmp.net/vs-msu44392/watch/1D759C6D3058FF04?referrer=direct
Neighbors: https://digitalcampus.swankmp.net/vs-msu44392/watch/5DE59F08DFBBF82B?referrer=direct
Pitch Perfect: https://digitalcampus.swankmp.net/vs-msu44392/watch/218FF98617E9BFEF?referrer=direct
The Blind Side: https://digitalcampus.swankmp.net/vs-msu44392/watch/080B0EE03FE677D2?referrer=direct