Welcome to the home of the Michigan State University Annual Arts & Crafts Shows!
Hosted by the University Activities Board (UAB), the Arts & Crafts Shows are fundraisers for the programming budget of the organization.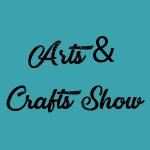 All crafter/artisan fees collected for both shows go towards offering free programming for the Spartan Community at MSU, which is planned, coordinated and executed by the undergraduate students of UAB. Programs include Craft Nights, Open Mic Nights, and Late Night Alternative Programming such as Bingo, UFest, Finals Relaxer and many similar events.
For more information please contact the UAB Office at uab@msu.edu
To sign up to receive more information on being a crafter or artisan, please join the email list.