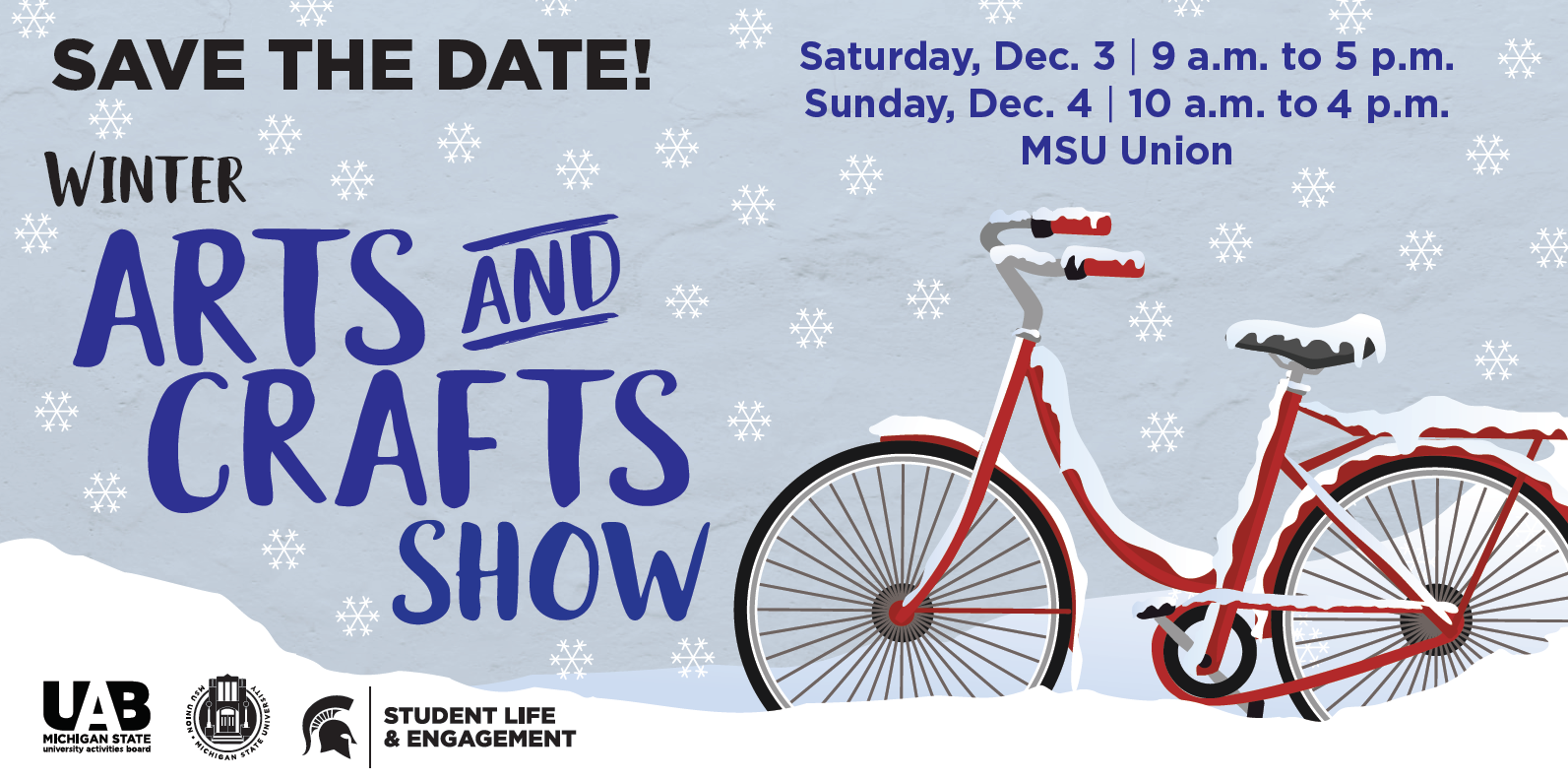 APPLICATIONS ARE NOW OPEN!

Artist and crafters can now apply to be a part of our Winter Arts and Craft Show. With 170 booths and an estimated 8,000 patrons, this event is a great opportunity to connect with the local community and share your craft.
The Annual Arts and Craft Shows are large fundraiser for UAB. All proceeds from booth fees go directly to UAB. UAB's goal is to provide opportunities for students to build connections, communities, and a sense of belong at MSU through fun and engaging events designed and implemented by our UAB Student Coordinators. Our fundraisers allow us to offer these events at low-cost, or more often free, to MSU students.
Click here for more information and application link.