Sibs & Kids 2017
Location: MSU Union
Have your family and friends join you on campus for a weekend filled with FREE events and activities for all ages! Sibs and Kids weekend will have the following activites:
Friday, February 3rd 4-11pm:
Registration and check in - Second floor of the Union
 
Friday, February 3rd 7-11pm (all events in the Union):
Sparty meet and greet(7-8pm only), airbrush tattoo artist, henna tattoo artist, balloon animal artist, a green screen Photo Booth, picture frame decorating, science experiments with the National Society of Black Engineers (NSBE), zoo animals provided by Potter Park Zoo (only 7-9pm), a bounce house, life size games, board games, an indoor scavenger hunt throughout the Union, BINGO hosted by Spartans Rebuilding Michigan, coloring, a stuffed animal walk, and a performance from comedian/magician, Joel Ward from 8-9pm in the Union Main Lounge. 
Saturday, February 4th - Daytime:
Open gym at IM Circle from 12-5pm, open swim at IM Circle from 2-5pm, free shows at the planetarium from 2-4pm.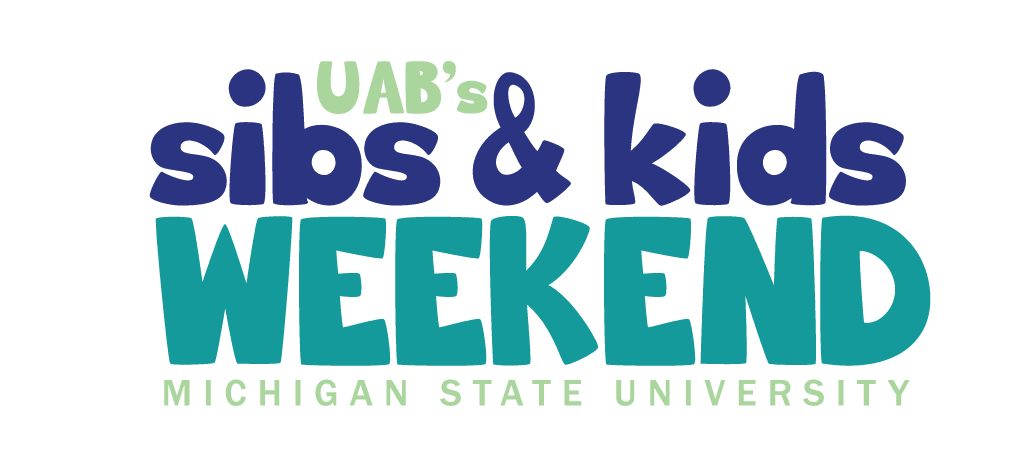 Saturday, February 4th - 7pm-10pm at the International Center:
A Family Feud game night (7-9pm), free popcorn, cotton candy, and karaoke (9-10pm).
 
Films for the weekend show at Wells Hall:
Moana 
Thursday - 8:30pm
Friday- 7:00pm & 9:00pm 
Saturday - 7:00pm & 9:00pm
Now You See Me 2 
Thursday - 9:00pm
Friday- 7:15pm & 8:45pm 
Saturday - 7:15pm & 8:45pm 
Register at the MSU Union on the 2nd floor concourse area from 4-7pm on Friday, February 3rd! Shirts and meal tickets will be sold on site while supplies last.
Check out uabevents.com for event information, registration, and updates!